Wax Warmer Liners Make Cleanup Easy
Flippin' Happy Makes Large and Small Liners for No Mess and No Fuss
Shop Now
Wax Warmer Liners Make Cleanup Easy
Flippin' Happy Makes Large and Small Liners for No Mess and No Fuss
Shop Now
Created to Make Your Life Easier
Flippin' Happy is passionate about living healthy and embracing life's creativity. When it comes to scenting our homes, wax warmers are our favorite. Until we created Flipp-Ins, cleaning our wax warmers and changing the wax was a tedious task. We wanted to take the chore out of wax melting. With Flippin' Happy, you can change your wax melts and essential oils on the fly with no mess and no fuss. It's the easiest cleanup you'll ever have to do. Shop our large and small wax warmer liners at Flippin' Happy today and you'll never look back!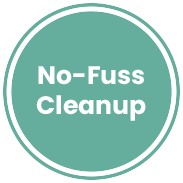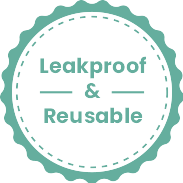 Easy and Convenient
If you use a wax warmer to create amazing aromas throughout your home, it's time to start using Flipp-Ins from Flippin' Happy. These wax warmer liners are made with high-quality and durable materials that will save you time and the hassle of cleaning your wax warmer every time you want to switch your scented wax melts or essential oils. Gone are the days of chipping away at wax remnants in your warmer when you're trying to clean. Once the wax cools, it is simple and easy to take it out of the liner, leaving nothing leftover, so you can reuse the same liner over and over again. What are you waiting for? Shop Flippin' Happy today.
SHOP NOW
Our Customers Are Saying
"I just flipped the wax in my plug-in and med-sized warmers into these liners. These are amazing! I can now switch scents in seconds and set the first one aside to cool. I will definitely be buying more, for myself and as gifts.
Scentsy, Glade, Yankee Candle, any of these companies would be smart to invest in this product, package it with their waxes."
"These are AMAZING! Totally one of those things you don't realize you've needed all these years until you have them. I have been using silicone baking cups but they get a white film on the outside and it's messy and annoying but these don't do that, are easily disposable without worrying about where to recycle the silicone, and look much better than a silicone muffin cup! I will definitely buy these again when mine wear out but I don't know if that'll ever happen since these things are made so well!!!"
"I used to put wax in the warmer. Then have to dump the melt and clean with paper towels. No more! These make it so easy to switch cubes and saves me time. They have no scent. You don't clean them. I thought they were a great value. I'm so glad another reviewer mentioned them when rating a warmer. When you tire of the wax or the scent disappears, take the liner out of the warmer and put the next one in. Wait for the first one to cool and then pop the wax out into the trash. SO easy! What a great idea!"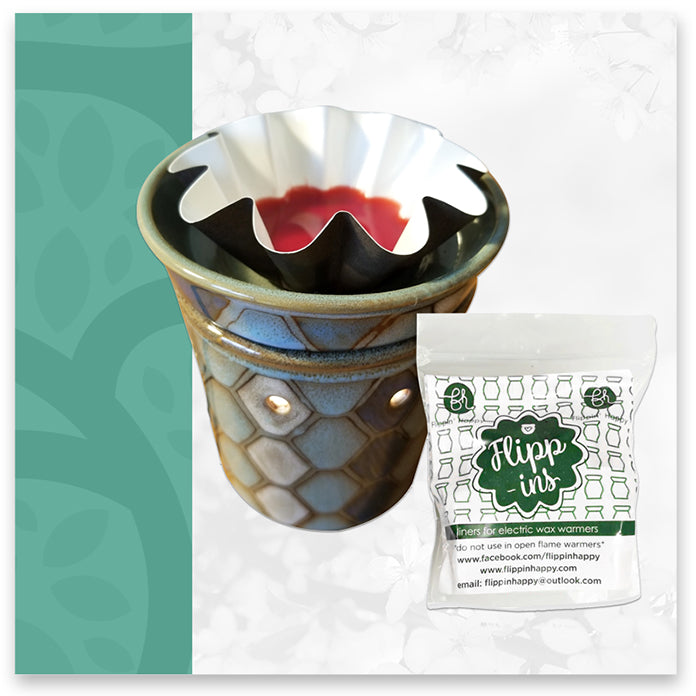 Save Time, Save Money
If not having to clean your wax warmer after each use wasn't enough to sway your decision to buy these Flipp-Ins wax warmer liners, maybe the fact that these liners can save you time and money will make the difference. Our large and small wax warmer liners from Flippin' Happy are leakproof and reusable, making it easy to keep using them over and over. Not only that, but you'll be able to reuse your wax melts over and over again as well. You'll be spending less money on wax melts, fragrances, and oils when you start using these liners. Are you ready to buy a pack of your own now? Shop today!
SHOP NOW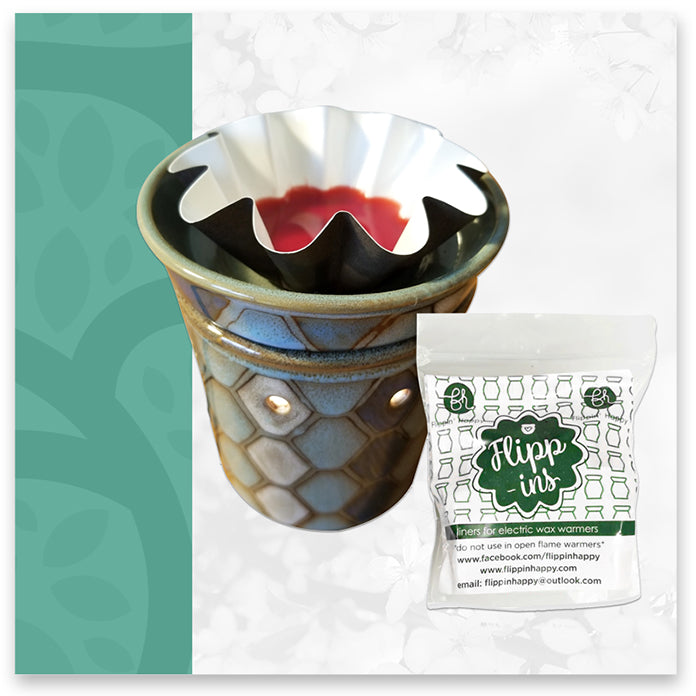 Now Available in a Variety of Colors
As if your new wax warmer liners weren't exciting enough because of how easy they are to use and how much time and money they are saving you, they are now available in a variety of colors! Choose from purple, pink, blue, green, yellow, brown, and of course, our classic black liners. Flippin' Happy wants to brighten your life and your home with our Flipp-Ins wax warmer liners. Add a pop of color to your wax warmer when you shop Flippin' Happy today!
Shop Today and Get Flippin' Happy
At Flippin' Happy, we're excited to help you save time, save money, and make your life more convenient with the help of our Flipp-Ins wax warmer liners. We can't wait for you to see for yourself how easy and fun it is to try new wax melts, fragrances, and essential oils quickly and easily — no messy cleanup between each use! Get your pack of large or small wax warmer liners from Flippin' Happy today, and grab some extra for your wax warming friends!
SHOP NOW
Choosing a selection results in a full page refresh.
Press the space key then arrow keys to make a selection.